PRE CONSTRUCTION SERVICES

The best way to ensure a project is on time and on budget is to create a rock-solid game plan from the start. We work to identify all potential challenges at the onset, so we can manage estimates, materials and schedules to ensure controlled costs. With our own internal team of skilled foreman and our long standing relationships with vendors, general contractors, engineers and owners, we can offer the absolute best pricing possible. Our long-established relationships allow us to pass savings on, so you get the best product at the best price.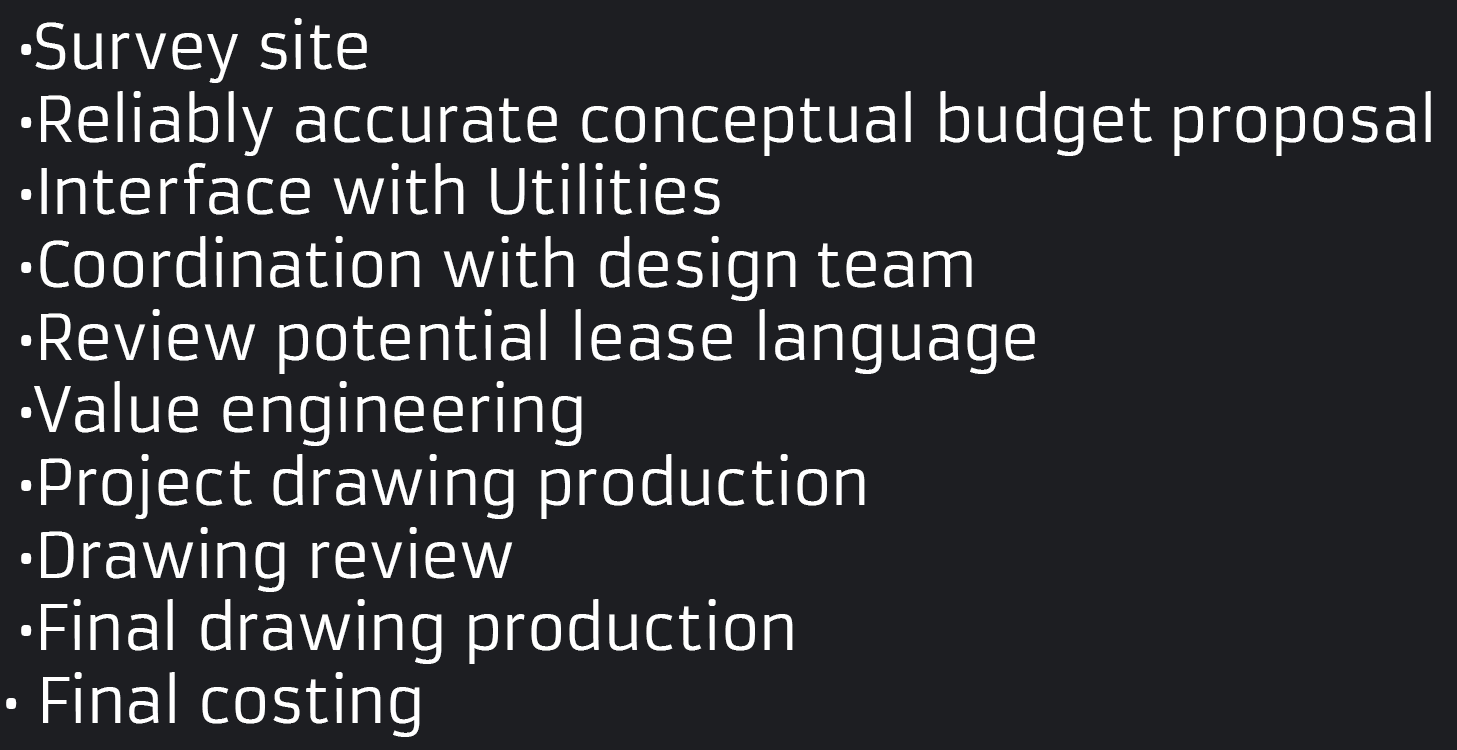 Select a hyperlink above to learn more about what Northern Electric has to offer.